Running great local businesses is part of our core purpose.
Our business interests were established in hospitality more than sixty years ago, but in the last two decades we have diversified into retail, community housing and hydro-electric power generation too.
We pride ourselves on being a responsible, credible company with a real connection to our communities. We trade throughout the Wairarapa, Tararua,  Flaxmere and Porirua.
We value your feedback, email info@trusthouse.co.nz.
Meet our business managers
Hayley Miller
Pukemanu Bar & Eatery
Multi-tasking skills are definitely an asset for Hayley who manages both the Pukemanu, E10 Restaurant and the Bottle O Martinborough.
"We do a lot events like country music festivals, Cruise Martinborough, wedding functions and more."
Hayley has been with the Pukemanu for the past four years and with Trust House for the past seven years.
"I've got a great team of staff behind me at the Pukemanu, and our locals are a big part, who make everyone feel welcome. It's a real family vibe."
"Trust House has supported and encouraged me along the way, given myself and my team opportunities to grow within the business."
Outside of work, Hayley rates her family as "my greatest achievement. I also enjoy traveling and making new and happy memories."
Jayne Onekawa
The Farriers Bar & Eatery
Jayne has been managing the day-to-day running of The Farriers for the past three years, including organising functions and business meetings, and working with Trust House Executive Group Chef Paul Hargood on the restaurant's menu.
One of the things Jayne loves about working for Trust House is the opportunities they provide, along with the support they give.
Outside of work, Jayne enjoys cooking, walking, reading
and entertaining.
Jeff Kay
The Post Office Hotel, Pahiatua
Jeff is a man who wears many hats in his role as manager of the Post Office Hotel which includes a sports bar, TAB, Apache Jack's restaurant, motel and backpackers accommodation.
Since taking up the role nine months ago, Jeff has enjoyed getting to know the locals. "They have a great sense of humour. I also like giving back to Pahiatua. Working for the Trust is working for the community you live in – being able to help out local teams or charities, clubs and schools is a great feeling."
Jeff has always loved sport, especially cricket and rugby. "I have a great group of friends that keep me grounded and are always funny."
Jill Harrison
Copthorne, Solway Park, Wairarapa
Jill joined Copthorne Solway just short of two years ago which sees her managing the day-to-day operations of our flagship hotel, "making sure that our guests have the best experience staying with us. No two days are the same, she says, with new guests arriving and departing every day."
Jill enjoys the fact that Trust House is an "active company within the community making a positive difference. And most of all, they care about the people that work for them."
Outside of work Jill spends time with her family, enjoys the beach and any water activities, along with "old cars, drags and any kind of car racing."
Kerry Hogan
Kuripuni Sports Bar & TAB, Apache Jack's, Jackson Street Bar
Kerry has worked for Trust House for 25 years, 15 years of which she has been the manager of Kuripuni Sports Bar & TAB and Apache Jack's family Restaurant. Recently she has brought her management experience to Jackson Street Bar.
Kerry enjoys working for a company that gives back to the community. She feels Trust House has been able to provide many opportunities over the years to extend her career.
Kerry values the time she spends with her family and enjoys a good book particularly as she has her hands full managing two of our busy bars.
Leanne Dean
Jackson Street Bar, Masterton
Trust House provides a strong support network for Leanne and her staff, "which has enabled my outlet to grow and be competitive in a very tough market. Also, everyone at Trust House has been a huge part of my own
personal development. "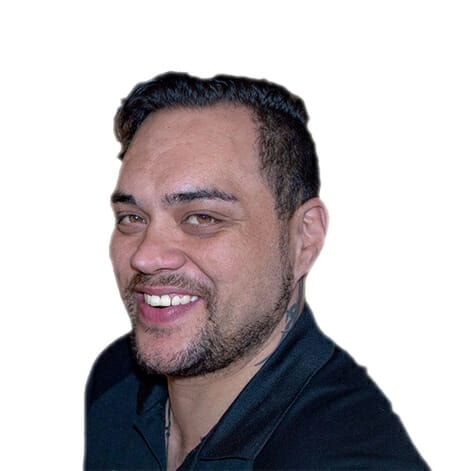 Maioha (Mana) Tokotaua
legends Sports Bar, Porirua
Ko Tokomaru te Waka
Ko Taranaki te Maunga,
Ko Manganui ki Whaitara te Awa
Ko Ngati Maru Wharanui te Iwi
Ko Te Upoko o te Whenua te Marae
Ko Tainui, Te Wharahi, Tukotahi Tokotaua te Tipuna
Ko Maioha Tokotaua ahau.
"Engari te Ngari Ngari, e Kore raua te kore."
"With what I bring and what you bring, we will always have something more then nothing" I
embrace diversity, creativity, culture, community along with my own heritage. I have always had a strong community outlook and have always been actively involved. I am excited to be part of Trust House as they have given me the opportunity to grow within the organisation and I'm able to focus on the things I love as well as being able to continue working closely alongside the community.
I enjoy delivering exceptional Maanakitanga/Hospitality and entertainment with a creative flare and a hint of Maori… Nga Mihi, Maioha (Mana) Tokotaua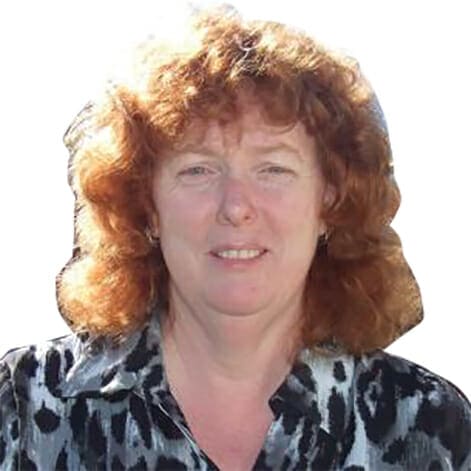 Raewyn Richardson
The Flax Bar & Function Centre
Raewyn has been managing Flaxmere for the past four and a half years, a local bar with TAB and 18 gaming machines, as well as a function room that is popular with local sports teams.
Her responsibilities include overseeing ten staff "and making sure we run to the letter of the law and guidelines set by Trust House."
Raewyn is always up for a challenge. "I enjoy seeing the locals and meeting new people every day. I like the fact that Trust House is community focused and it is all about the comminity."
Outside of work Raewyn likes to taste the local wines "and what a great place to do it. We have some of the best wineries and the weather in Hawkes Bay
is great."