Try July promotes zero alcohol
Trust House is running a 'Try July' competition during the first half of July to link with Dry July. Everyone who buys a zero-alcohol drink at one of our bars over this time goes into the draw for a $200 voucher to spend at any of their venues. There's a prize for each bar, and the venue with the most entries wins $1000 to donate to a local school.
Trust House Chair Mena Antonio said the competition aimed to promote the zero-alcohol options available in their outlets.
"Our bars and restaurants stock a wide range of zero-alcohol drinks in response to increasing demand from our customers for low or zero alcohol options. The competition is a great opportunity for locals to try some of these out and be in to win an awesome prize as well as help out a local school."
The try zero competition is part of Trust House's involvement in the What about you? Wairarapa campaign. Over 30 local organisations are involved in the initiative, which promotes low risk drinking, encourages no drug use, and supports mental wellbeing.
"Trust House has partnered with What about you? Wairarapa as part of our commitment to community wellbeing," Mena said. "The campaign also fits with our efforts to ensure patrons in our venues have a fun and safe time, and get home safely after a night out."
Try July runs from Friday 30 June to Sunday 16 July. Wairarapa participating venues: Farriers, Kuripuni Sports Bar, Jackson Street Bar, Copthorne Solway Park, Pukemanu Bar & Function Centre.
Other region venues: Post Office Hotel (Pahiatua), Legends (Porirua), The Flax Bar (Flaxmere)
For more information about What about you? Wairarapa visit www.whataboutu.co.nz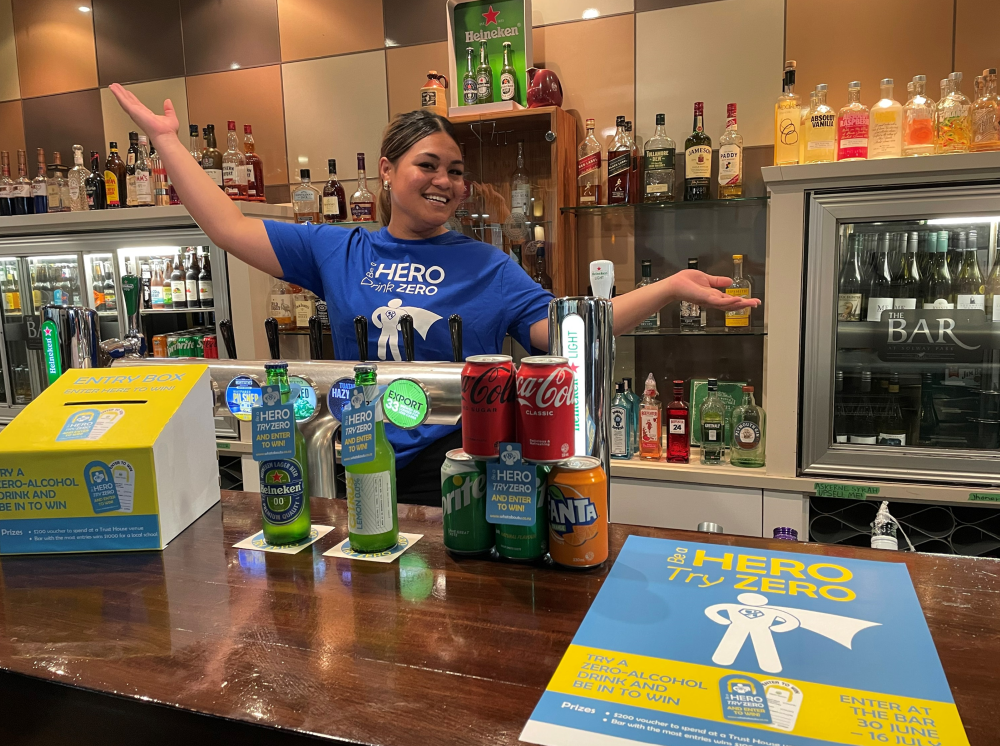 Pictured above: Sarai from the Bar at the Copthorne Solway Park, Wairarapa.