Howzat for good female cricket numbers!
For a sport that prides itself on 'stats', Wairarapa Cricket Association can lay claim to some seriously impressive figures.
From a modest 30 registered female players in the 2012/13 season, WCA ended the 2018/19 season with 330.
And they are not finished there, says WCA's Development & Operations Manager, Simon Roseingrave, who is hoping to crack the 400 mark within the next couple of seasons.
"Ideally, one day we would like to see an even split between males and females playing the game in Wairarapa," Roseingrave says.
If player numbers represented runs on the board, WCA are setting a pretty handy target for fellow associations to chase. Big-sister cricket association Wellington can't match Wairarapa's score, which puts into context the achievement.
Unsurprisingly, Wellington Cricket are eager to learn from their tiny neighbour as is the game's governing body, New Zealand Cricket.
Roseingrave says he is only too welling to help, but there is no secret formula.
"Creating an environment that ensures the girls can develop friendships and have fun together is the key," he says.
"Through our programmes we aim to provide players with a quality experience which is so important to get the girls to pick up the game, but also to ensure they continue playing the game."
WCA make this happen through carefully thought out programmes, driven in large part by a dedicated female development officer, Melissa Hansen.
There are also clearly defined pathways for players so that when they first pick up a cricket bat or bowl a ball they have steps all the way through to senior women's.
"It is really important to always provide opportunities for players to always be able to develop their game."
Evidence of this working at the highest representative level is with players Georgia Atkinson and Monique Rees widely tipped to join Melissa Hansen in the premier Central Districts Hinds squad. Roseingrave reckons Wairarapa could also have as many as six players named in the Central Districts U/19 side for the inaugural National Tournament, to be held in December in Christchurch.
The Trust House Foundation has been a key partner in helping grow female cricket in Wairarapa. Recently Trust House approved a grant of $23,000 to WCA specifically for assisting with costs associated with the Female Development Officer.
Trust House is also providing WCA with additional funding support, $12,500, to assist with the delivery of the Kia Hakinakina Programme, an initiative of Sport Wellington KiwiSport.
Kia Hakinakina programme is designed to teach children the fundamentals of movement and play that they can then take into the sporting environment. It teaches things such as how to move, how to be balanced, how to catch and throw effectively, how to strike a ball – the real basics you take into sport.
WCA has led the project on behalf of other sports in Wairarapa.
"The big focus is on the kids, but we also aim to help teachers better understand the sporting environment to give them new ideas around physical education sessions," he says.
Schools involved in the project this year are: Lakeview, Masterton Intermediate, Opaki, Solway College [Intermediate Age], Wainuioru and Tinui School. Next year WCA hope to roll out the project in south Wairarapa.
More about the association here: Wairarapa Cricket Association.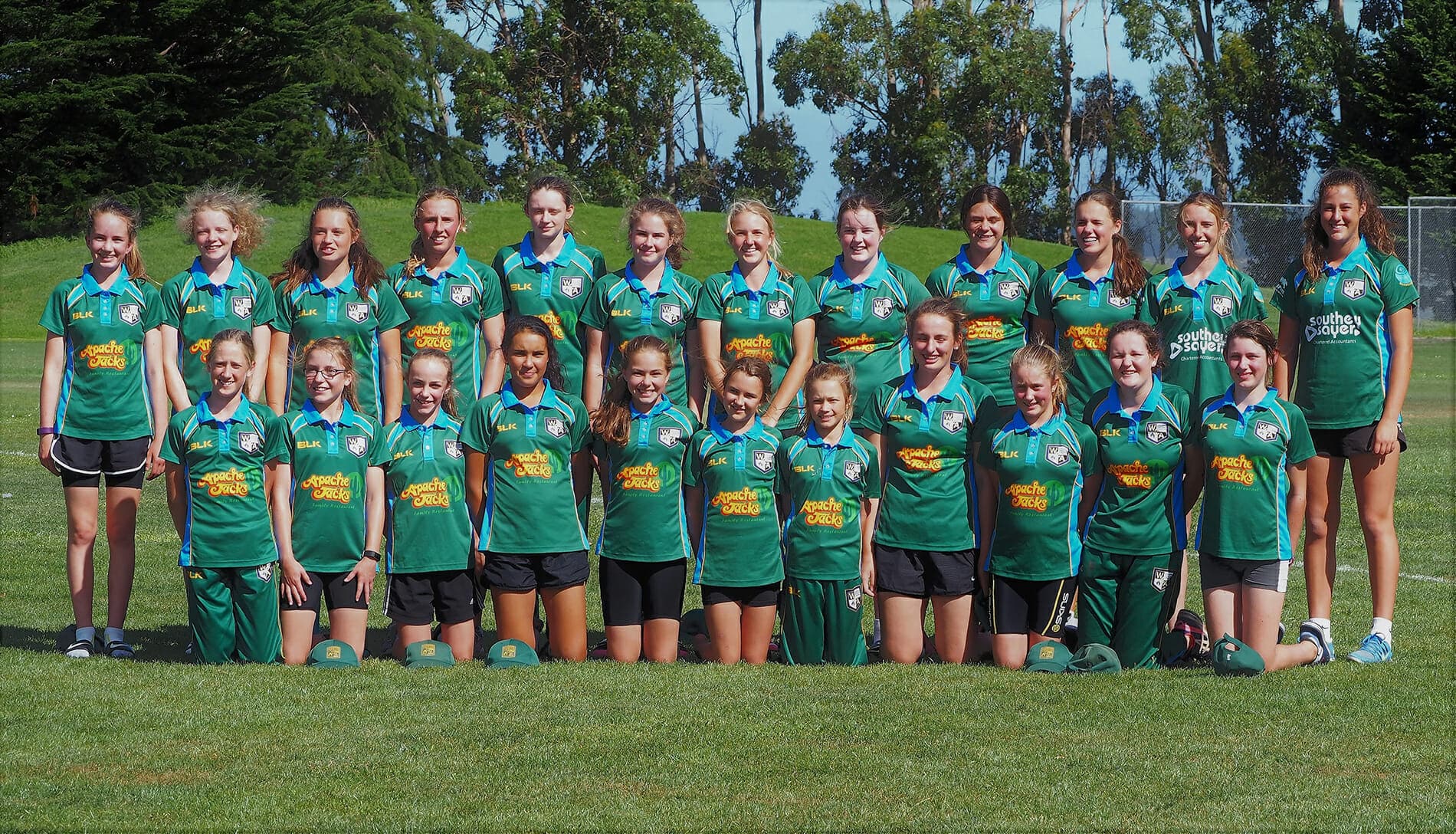 Wairarapa Cricket has plenty of young female talent. Pictured are the Under-18 and Under-15 teams at a tournament in Whanganui earlier this year.