Members of the Greytown Volunteer Fire Brigade are showing that not only are they good at providing a trusted emergency service in South Wairarapa, they're also pretty slick at fundraising.
Desperate for a new 'operational support vehicle', in typical volunteer firefighter fashion they have rolled up their sleeves to tackle the challenge of raising the minimum $52,000 required.
Although not recognised by the national organisation, Fire & Emergency New Zealand (FENZ), operational support vehicles are a "key piece of kit" for provincial brigades, according to Keith Pedley, Greytown Volunteer Fire Brigade secretary and firefighter.
"Because our brigade has a pump rescue tender we cover the whole bottom end of southern Wairarapa including Featherston, Martinborough and out towards Ngawai and Tora. If there is a motor vehicle accident, for example, we get turned out so we can often cover some huge distances," Mr Pedley says.
The Greytown Volunteer Fire Brigade responds to around 150 call-outs a year, with the operational support vehicle attending a large number of these calls, Mr Pedley says.
Typically, an operational support vehicle carries traffic management equipment, first aid kit and other resources. Equally important is that it provides capacity to transport extra man-power to a call-out than what is possible in the trucks alone.
The new vehicle, a van, will replace the existing one which, bought second hand, is now due for replacement.
The brigade has been working on the project for about nine months and hope to have the new vehicle join their fleet early in the New Year.
Confirmation of a $10,000 grant from the Trust House Foundation is a huge boost as they close in on their target, Mr Pedley says.
"We are very grateful for Trust House's support. We are still waiting on a couple of other grant applications, so are on track to get there."
The brigades' own fundraising initiatives including firewood, donations and assisting people in the community who request help with odd jobs, have netted an impressive $22,000. Mr Pedley says it was always their aim to match every $2 raised from grants with $1 of their own fundraising.
"The more money that we can raise ourselves, the more we are able to fit out the van with equipment instead of just having the bare essentials."
The Greytown Volunteer Fire Brigade currently has 28 volunteers. Mr Pedley says volunteer fire brigades are an integral part of communities.
"I think people in the volunteer fire service are quite unique because unlike most other volunteers they are on-call 24 hours a day, every day of the year, so it is a huge a commitment."
Of the current 14,000 staff in Fire & Emergency New Zealand, 83 per cent are volunteers.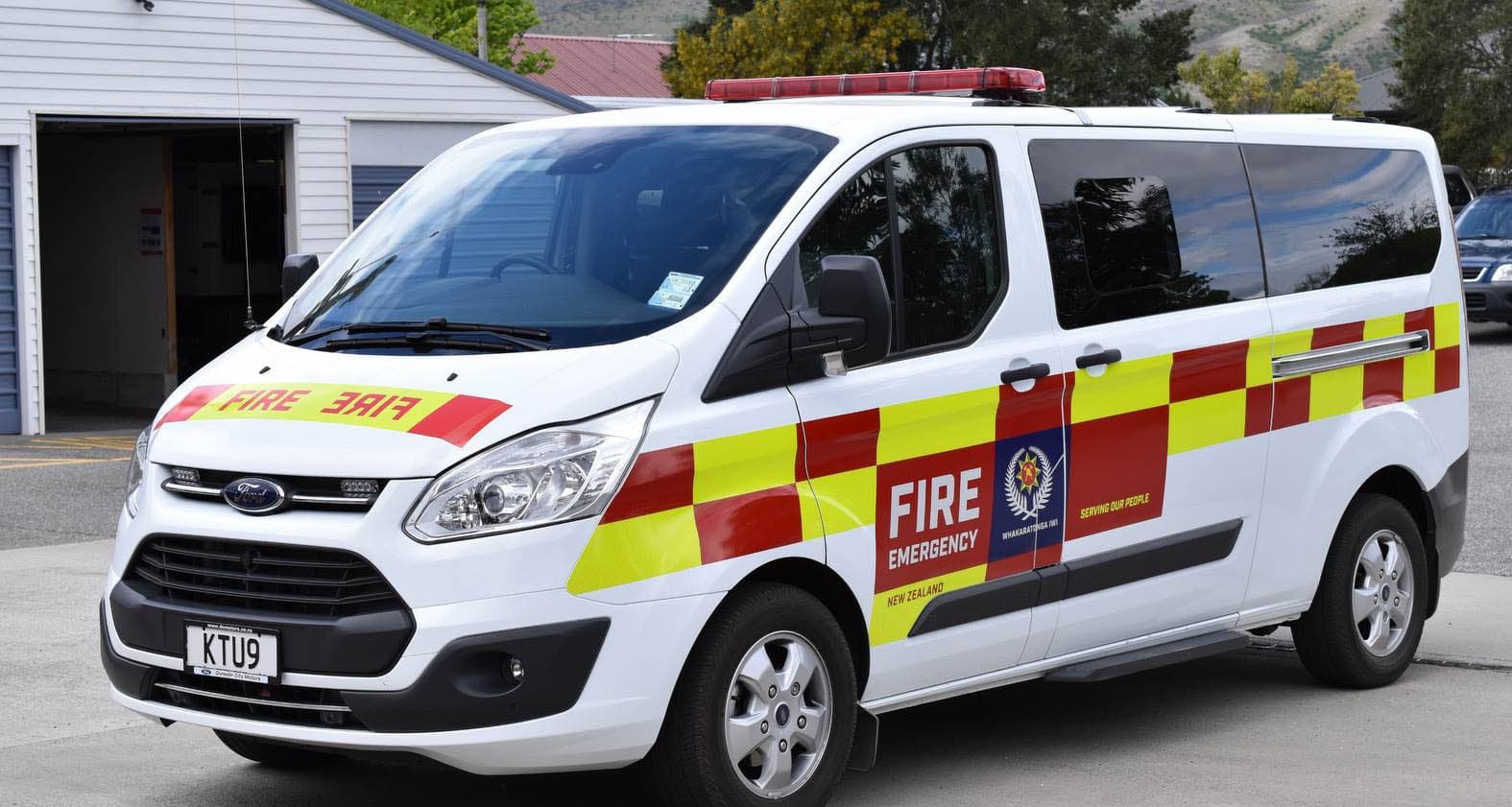 The Greytown Volunteer Fire Brigade is closing in on the fundraising target that will enable them to purchase a new 'operational support vehicle', (like this one pictured).