Access Radio station Arrow FM is doing more than just providing a platform for minority groups to be heard, it is also performing a valuable mentoring role.
Amateur broadcasters produce a rich schedule of weekly programmes from the Arrow FM studio in central Masterton. In addition to the professional support Arrow FM staffers Michael Wilson and Veronika Beall give to hosts to help deliver their programmes, they are often called upon to provide pastoral-care as well.
"In some respects we are sort of unqualified social workers, which is a role that we take seriously," says Mr Wilson.
Arrow FM is one of 12 Access Radio stations in New Zealand, which exist to provide broadcasting facilities for the diverse cultures and special interest groups that make up communities. Programmes are made 'by, for and about' all the groups and individuals in the community who want to share their cultures, issues and beliefs with their own people and the wider community.
Giving minority groups the opportunity to have a voice has a profound impact on both the programme makers and also their respective audience, Mr Wilson says.
"As far as people needing to feel that they belong somewhere, that what they have to say is important to the community, that is why we are here."
The reality of radio is anybody with a little bit of nous can set up a station, he says, but what makes people still want to turn up to a physical place to do so is because of the sense of community.
"Our point of difference strangely isn't to do with the technology, it is to do with genuinely being local and part of the community."
It's perhaps one of the ironies of Access Radio in trying to cater for minority demographics, when you add them altogether you have got the entire population, because everybody represents a minority of sorts, Mr Wilson says.
NZ On Air is the principal funder for Access Radio. In Wairarapa the second largest funder is Trust House which gives an annual grant of $5,000 to assist with operating costs.
Trust House Foundation deputy chair Mena Antonio says Arrow FM plays a "really important role in giving a voice to the diverse groups in the region".
Tune into Arrow FM and you will find specialist programmes on a wide range of topics. There is a variety of different language speaking programmes, current affairs, disability issues, health, music, religion and more. It regularly airs programmes from local primary schools, and features stories from the residents of local retirement homes and older people living in the community. Arrow FM's portable service extends to the Carterton and South Wairarapa districts, with regular programming from each.
Several local programmes have been winners and finalists in the NZ Radio Awards, and some are re-broadcast on other Access stations around the country. Each programme maker is trained to operate the studio equipment, which enhances the personal ownership aspect of presenting their shows. To learn more about Arrow FM visit www.arrowfm.co.nz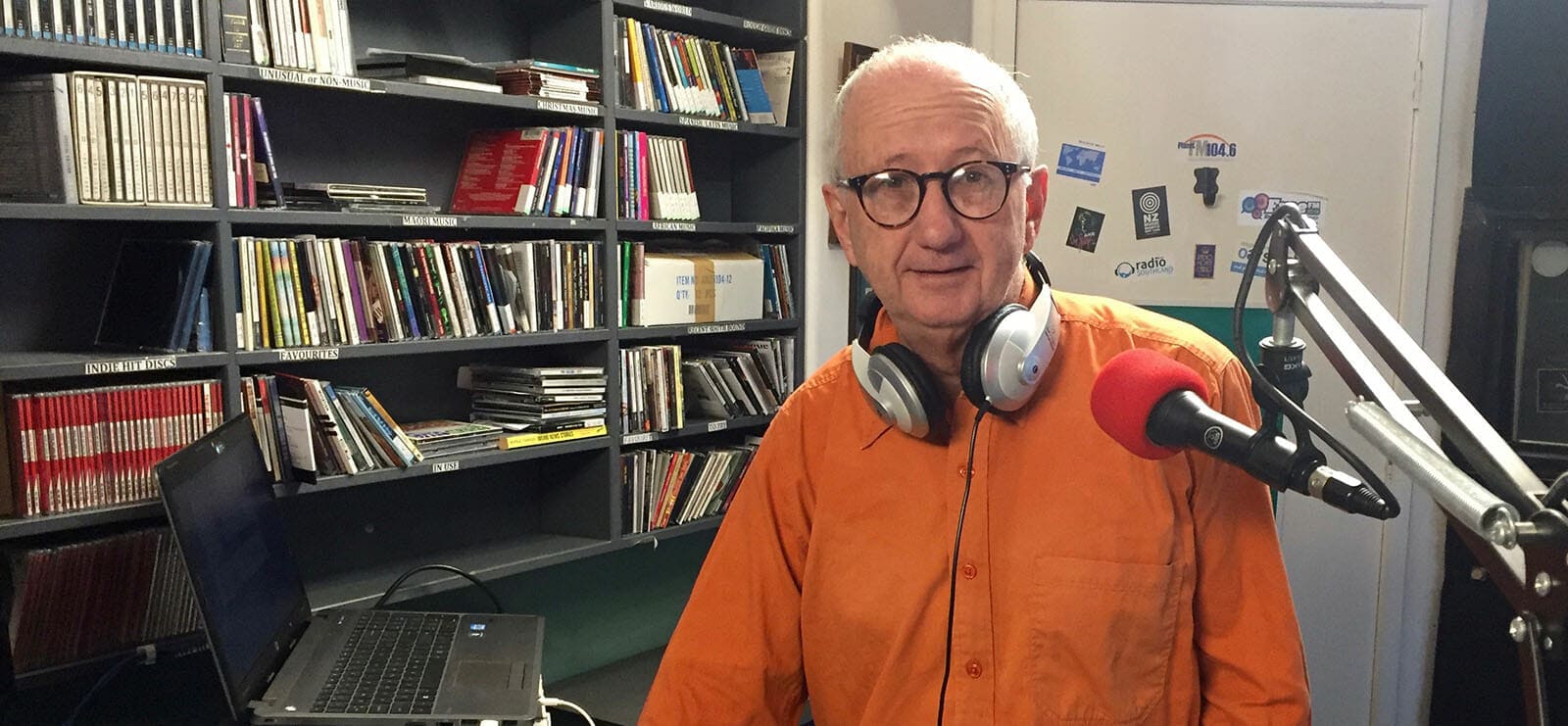 Giving minority groups the opportunity to have a voice has a profound impact on both the programme makers and also their respective audience, says Arrow FM manager Michael Wilson.