The Swimming Trust of Wellington approached Trust House back in 2016 to assist with costs in redeveloping an old dilapidated swimming pool at the local Girls College (photo).
The Trust is made up of well known individuals in the NZ swimming community and has the objective of encouraging swimming as a life skill as well as a sport.
The grant money was needed to help with the cost of painting the old pool and repair leaks.
This was a community project, which was designed to provide a full size swimming pool for local children both at College and Primary school level, as well as increase the amount of pool space for community groups for after school activities. It offered an indoor, fully heated, two pool set up able to cater to all school aged children no matter if they were just learning or proficient swimmers.
One year later on and the pool has finally opened with the first swimmers from Wellington East Girls taking the plunge in the state of the art facility (see photo).
Trust House also generously made some funds available for thermal blankets to cover the pool when not in use and thus save on gas heating costs.
The aim is to bring swimming lessons back into the school curriculum for local schools and ensure this project will raise the standard of swimming in Wellington for the foreseeable future.
Thanks Trust House and Welcome to The Aquadome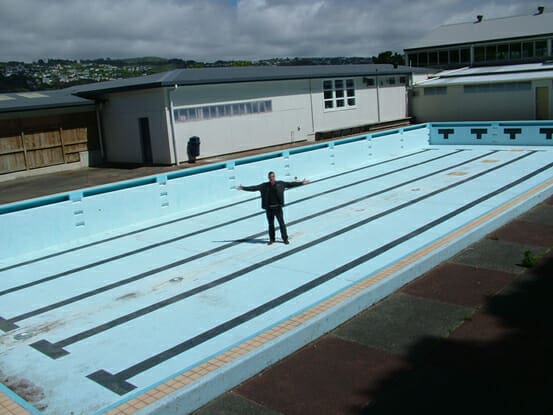 Gary Hurring in the old WEGC pool before the project in 2009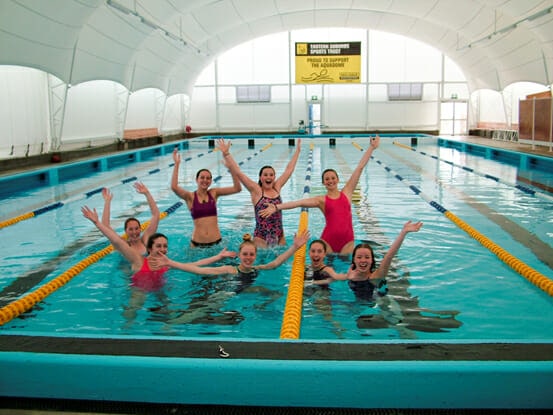 WEGC pupils trying out the new facility in October 2017