Servicing a very large catchment area within South Wairarapa, the dedicated men and women of the Martinborough Volunteer Fire Brigade know all about the challenges of getting to the scene of an emergency.
Soon they will have a specialist vehicle that will make their job just that little bit easier. Brigade members wanted to develop a local solution that was a better fit for local circumstances than the standard equipment provided by the parent organization.
Light and nimble, a brand new 'incident support vehicle' will enable them to better negotiate the tough, hilly terrain that is typical of the east coast of southern Wairarapa, says Martinborough Volunteer Fire Brigade Chief Fire Officer Bill Butzbach.
Fire and Emergency New Zealand provide all of the operating expenses for brigades and rural fire forces around the country, however the vehicle is not deemed a core resource and therefore funding has had to come from elsewhere.
Mr Butzbach says the community has been incredibly supportive, in particular Trust House. The community-owned organisation rubber-stamped a $7000 grant towards the project at a recent Masterton Net Proceeds Committee meeting.
Fellow Martinborough Brigade volunteer Chris Hooson says the vehicle will allow crew to more efficiently access incidents in some of those hard to get to areas. The brigade's vast "turn-out" area extends down to the coast at Lake Ferry and then right round to Tora.
"We need a 4WD vehicle because we do off-road rescue work accessing people who may have rolled a quad bike, for example. It will enable us to get our equipment closer, to transport firefighters closer to a scene off-road, to respond faster to medical emergencies –  a whole range of different situations."
Mr Butzbach stresses that it is not about driving faster.
"The fact is a lighter vehicle is more nimble and it can go more places than a [fire] truck can," he says.
"It will also enable us to respond to emergency calls more quickly and safely, which ultimately will improve outcomes for our medical patients."
The Martinborough Brigade respond to about 100 calls a year, around half are fire related with the rest a mix of medical and rescue calls. The brigade currently has 20-volunteers.
Mr Butzbach says volunteer fire brigades are an integral part of communities.
"I think people in the [volunteer] fire service are quite unique because unlike most other volunteers they are on-call 24 hours a day, every day of the year, so it is a hell of a commitment.
"But likewise, the rewards are in proportion to that commitment," he says.
Of the current 14,000 staff in Fire & Emergency New Zealand, 83 per cent are volunteers.
Mr Hooson says the brigade is indebted to Trust House for their generous support.
"The brigade couldn't even contemplate the purchase of these sorts of vehicles without the support of organisations like Trust House who enable to us to better serve our community."
Trust House joins both the Rotary Club of South Wairarapa and the Eastern and Central Community Trust in ensuring the Martinborough Volunteer Fire Brigade has sufficient funding to commence the purchase of this specialist vehicle.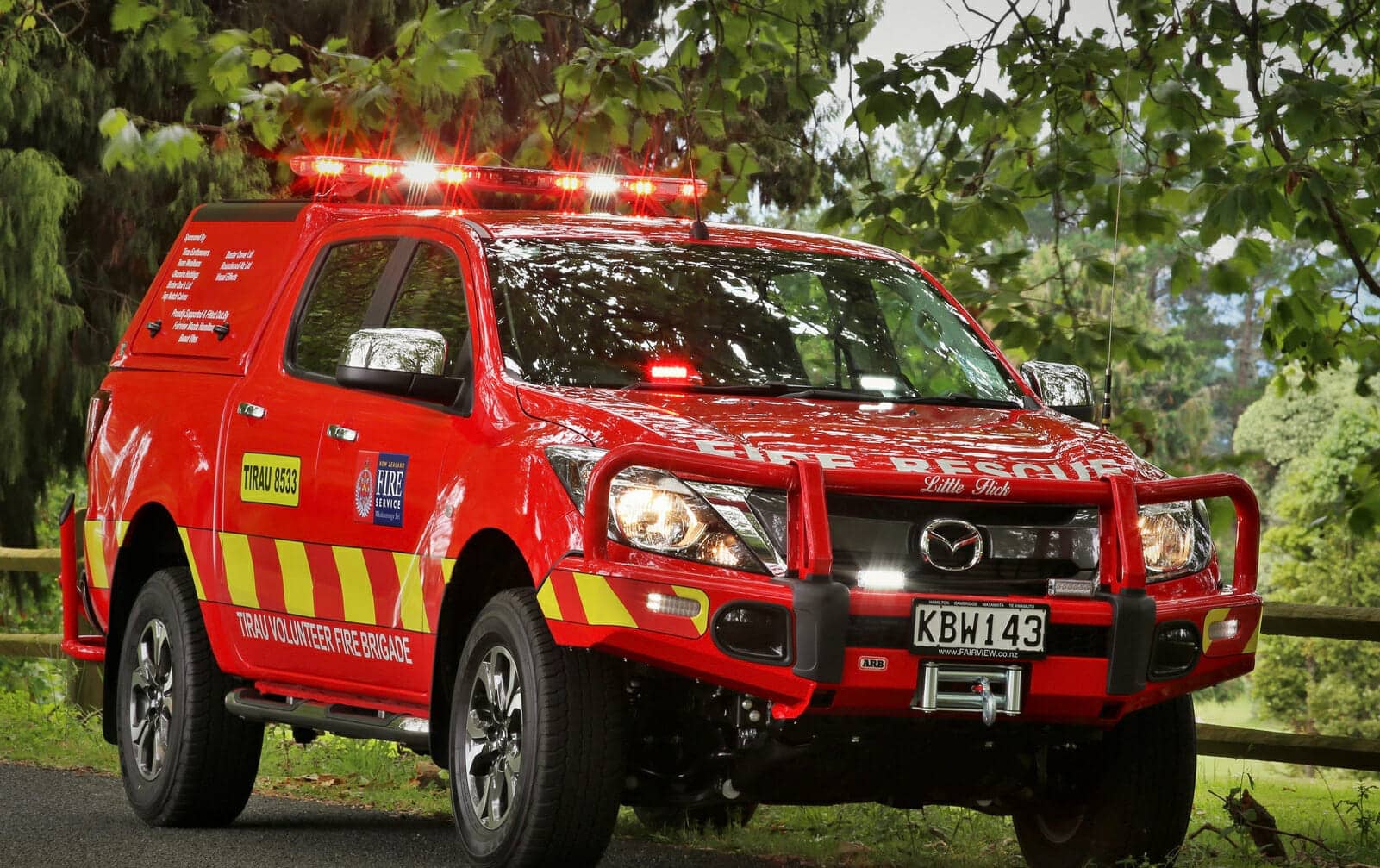 Martinborough Volunteer Fire Brigade's new incident support vehicle, (similar to this one), will enable it to respond to emergency calls more quickly and safely.