While it's no substitute for a real home, the Open Home Foundation's Masterton base on Lincoln Road is the next best thing for at risk children.
Since 1994 Open Home has been using the two-storey building as part of its care and protection of vulnerable children.
Making it as comfortable and "homely" as possible is really important, says Polly Walker, Open Home Foundation operations manager central.
A recent $8000 grant from Trust House will help make it just that little bit more cosy with the funds earmarked for improvements to outdoor and indoor facilities used in supervised access.
Mrs Walker says supervised access allows children to maintain a relationship with their parents. They are the only provider of supervised access in the Wairarapa-Tararua region.
Creating a safe environment for the child and enabling them to retain some relationship with a person in their life that they can't live with is really important, Mrs Walker says.
Open Home Foundation Masterton manager, Jean Kawana says the advantage with Lincoln Road headquarters is that it is a house.
"It has that sense of a home . . . coming into a home, and I think that is crucial for both children and the parents because there are times when they can be a little anxious," Mrs Kawana says.
Trust House's Masterton Net Proceeds Committee chairwoman, Mena Antonio, says this grant was more than improving a facility.
"It was about helping Open Home provide a dignified space for at-risk families. If our decisions help lessen the stress for those already in strained situations, we'll do it," Mrs Antonio says.
The Open Home Foundation is a Child and Family Support Service, with a focus on the wellbeing of the child.
Their work involves providing foster care for children from respite care right through to long term care. In collaboration with Child, Youth and Family (CYF) they also do intensive work with families around reunification, preventing children from coming back into care, and also supporting their children in care and their respective caregivers.
Open Home Foundation was established in 1977 as an alternative for children and young people placed in Department of Social Welfare care.
It has a network of foster parents who can provide short term care, respite care, care for teen Mums or a permanent Home for Life.
Mrs Walker says fostering has changed over the years with foster parents at times dealing with some very traumatised children.
"We have some amazing foster parents who I think really are some of the unsung heroes in our communities," she says.
"We ask them to love the child like they are their own, but they are not. Sometimes it can be a life time commitment, other times a family might get everything together and we can actually return the child back home."
You don't need to be a foster parent to support a child in Open Home's care. The VIP Teddy Sponsorship programme enables individual children to pursue extra curricular activities. All funds raised go directly to the child. For details visit www.ohf.org.nz.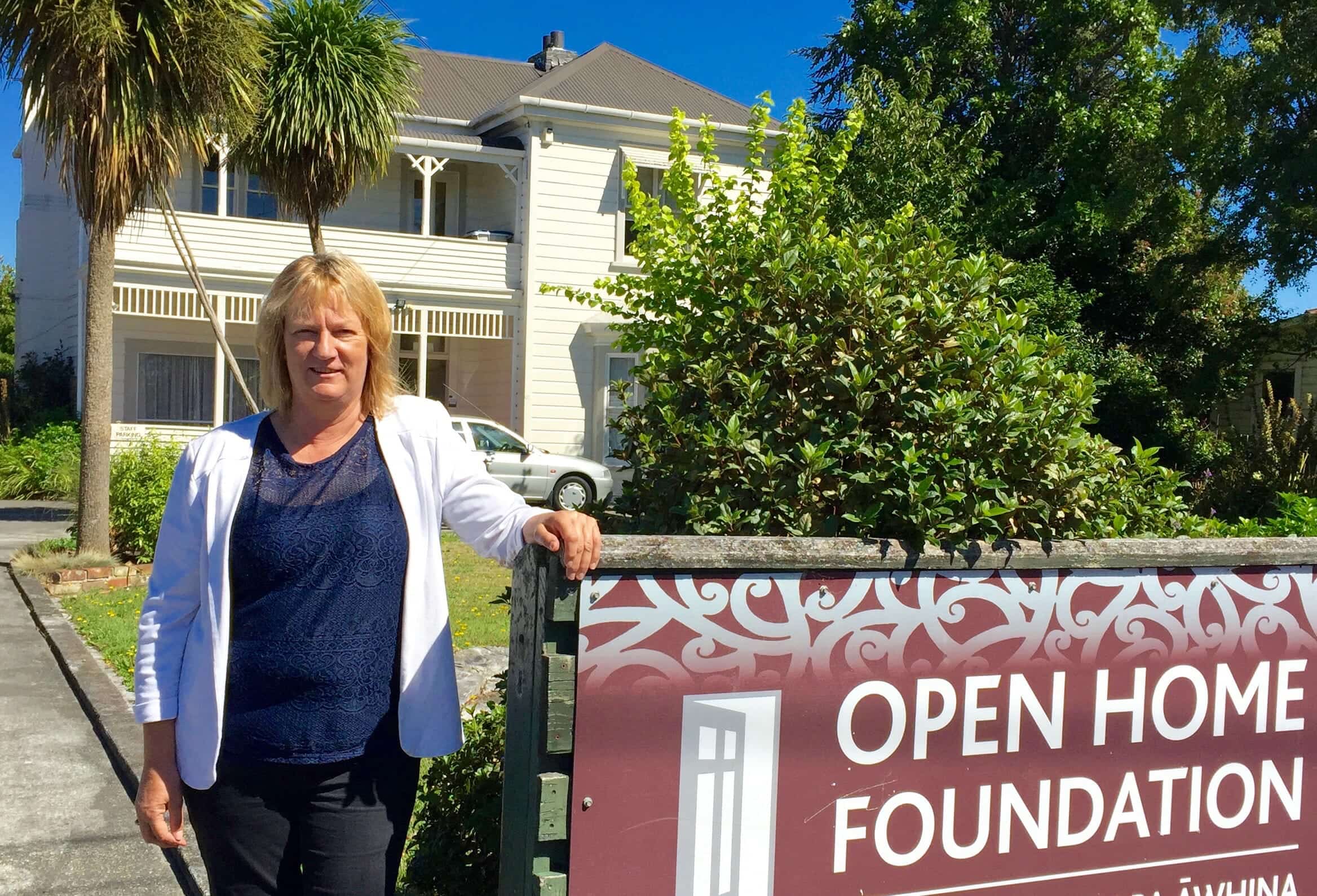 Jean Kawana, Open Home Foundation Masterton manager.