The Trust House Foundation is a respected, licensed Class 4 Gaming foundation. Every year, we provide more than $4 million in community gaming proceeds to fund community events and organisations.
Who decides where the funding goes?
Seven elected representatives on the Trust House Foundation make the challenging decision about how and where our funds are allocated. They are Karl Taucher, Lucy Griffiths, Jock Kershaw, Ken Kibblewhite, Tom Jones, Mena Antonio and Litea Ah Hoi.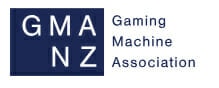 We are members of the Gaming Machine Association of New Zealand
GMANZ Represents the gaming machine sector in New Zealand. Their website is a resource for information, facts, statistics, and benefits to our communities.