Park Island to Glow for Matariki
As one of the best urban parks in the country, there is a lot to like about beautiful Queen Elizabeth Park in the centre of Masterton.
For three nights over Queen's Birthday Weekend there will be even more to enjoy, the Tirama Matariki Light Glow, where the Lake of Remembrance island comes alive with fairy-lights and displays of Maori imagery.
Organised by Kahungunu ki Wairarapa, Iwi Representative Melissa Ihaka, says the festival aims to revive the Māori tradition of marking the passage of time and celebrating the Māori harvest within a modern context.
"Tirama Matariki is our region's most prominent indigenous festival, promoting Māori artists and Māori culture," Melissa says. Tirama Matariki means "the sparking stars of Matariki".
During the 3-day festival, June 4th -6th, children will get to delight at the lit-up island and interactive fun stations; write a message of love or a wish onto a water lantern and launch onto the Lake of Remembrance; and of course, board the miniature train for a fun night-time ride around the island track. Tirama Matariki Light Glow festival first ran in 2019. Last year was cancelled because of Covid-19 restrictions.
Melissa says the festival provides an opportunity to create an environment where communities come together to reflect and celebrate our unique Māori customs, by Māori for Māori, for everyone, forever.
"Our goal is to raise awareness of Matariki and to continue to develop and offer a festival that incorporates community initiatives and events."
Since 2001 Ngāti Kahungunu has whole heartedly supported Matariki by providing core funding to its six hapu regions in Wairoa, Te Whanganui a Orotu (Napier), Heretaunga (Hastings), Tamatea, Central Hawke's Bay), Tamaki nui a Rua (Tararua) and Wairarapa.
Trust House was a key sponsor of the 2019 Tirama Matariki Light Glow and is again this year, giving a grant of $7000. Organisers are extremely grateful for Trust House's support, Melissa says.
"Marking Matariki provides a positive model in response to some of the complex problems in our times. It provides a peak experience in our social lives with the purpose of reclaiming and enacting past traditions within a modern context," she says.
EVENT DETAILS
What: Tirama Matariki Light Glow
When: 4-6 June 2021, 5pm to 8.00pm
Where: Lake of Remembrance island, QE II Park, Masterton. Free entry.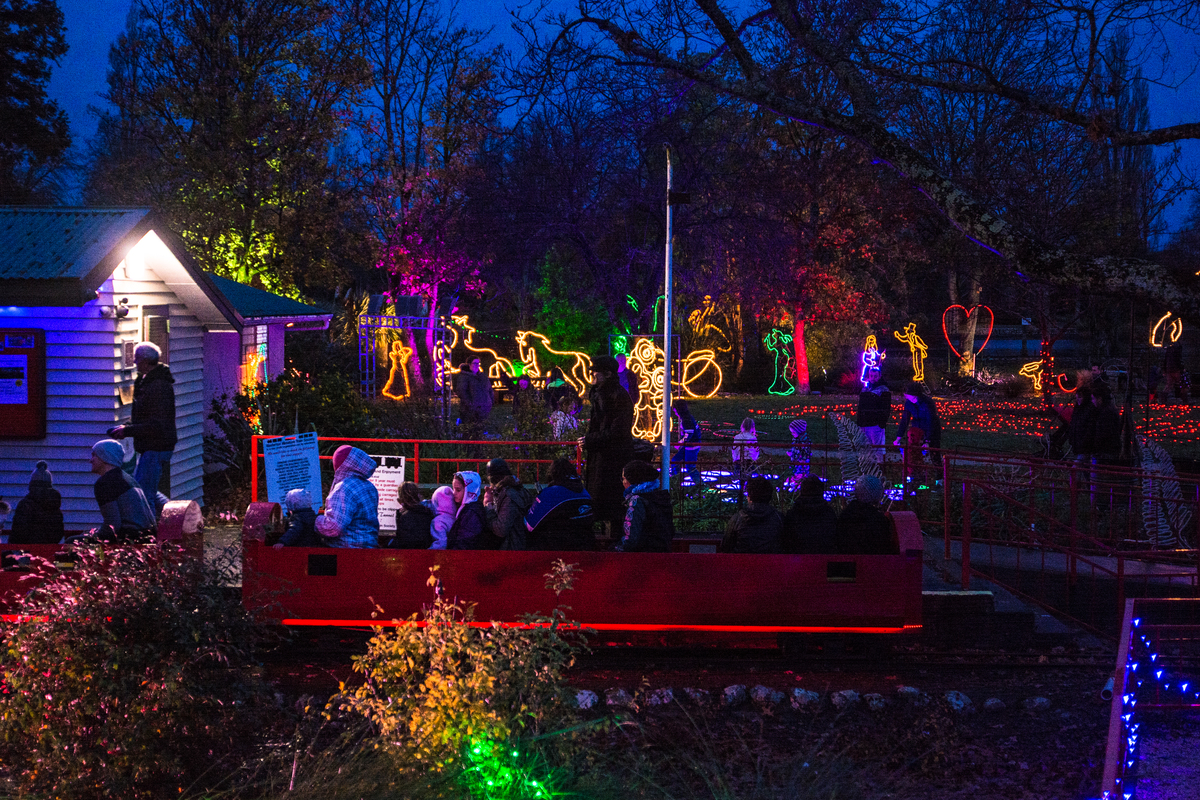 Photo credit: Wairarapa Times Age.