Organisers of Wairarapa Relay for Life 2019 have been given a big boost ahead of the Christmas break with confirmation of a $16,000 grant from the Trust House Foundation.
The biennial event is the major fundraiser for the Wairarapa Cancer Society with all money raised staying in the region.
Wairarapa Cancer Society manager Jacinta Buchanan says Trust House has supported the event before, but organisers have resisted making a grant application for every event.
"We purposely didn't apply to Trust House for the last event [in 2017) recognising that there are a lot of organisations in the community, big and small, that also rely on Trust House support," she says.
"We are delighted to have them support us again for 2019."
Trust House Foundation deputy chairwoman Mena Antonio says it was great to able to support such a worthwhile project.
"The event has a proven track record of bringing the community together for what is such an important cause," Ms Antonio says.
Among some of the other corporate sponsors, Property Brokers is a foundation supporter having brought the event to New Zealand from the USA more than 20 years ago.
Next year's event is scheduled for the weekend of March 16-17, at the Clareville Showgrounds.
Relay For Life is a chance for communities to recognise and celebrate those who have overcome cancer or are undergoing treatment, as well as the people who care for them. The event also provides an opportunity to celebrate the memory of loved ones lost to cancer.
Cancer Society doesn't receive any direct government funding, so relies on the support and generosity of the community.
Mrs Buchanan says they are targeting to raise $120,000 from Relay for Life 2019.
"It's our big fundraiser, and although we have a couple of small ones each year with Daffodil Day and the Cancer Society Ball, Relay for Life carries us through for two years."
All the money raised stays in the Wairarapa region and sustains Cancer Society  support service programmes, welfare and health promotion initiatives such as sunsmart accreditation in schools .
Planning for the 2019 event got underway in October with a 10-person committee "working hard" to pull it altogether.
Previous events have involved around 500 entrants spread across about 40 teams.
"We already have about 20 teams confirmed."
Traditionally there is a late rush of teams entering in February when school goes back with energetic teenagers taking up the challenge.
Worldwide, more than five million people take part in a Relay For Life event every year.
Starting at 4pm on the Saturday afternoon and running through to 8am the following morning, it involves teams walking or running around a track, relay style.
Relay For Life is a fun event with every team bringing its own special energy by creating campsites and enjoying the entertainment and each other's company.
Register online at www.relayforlife.org.nz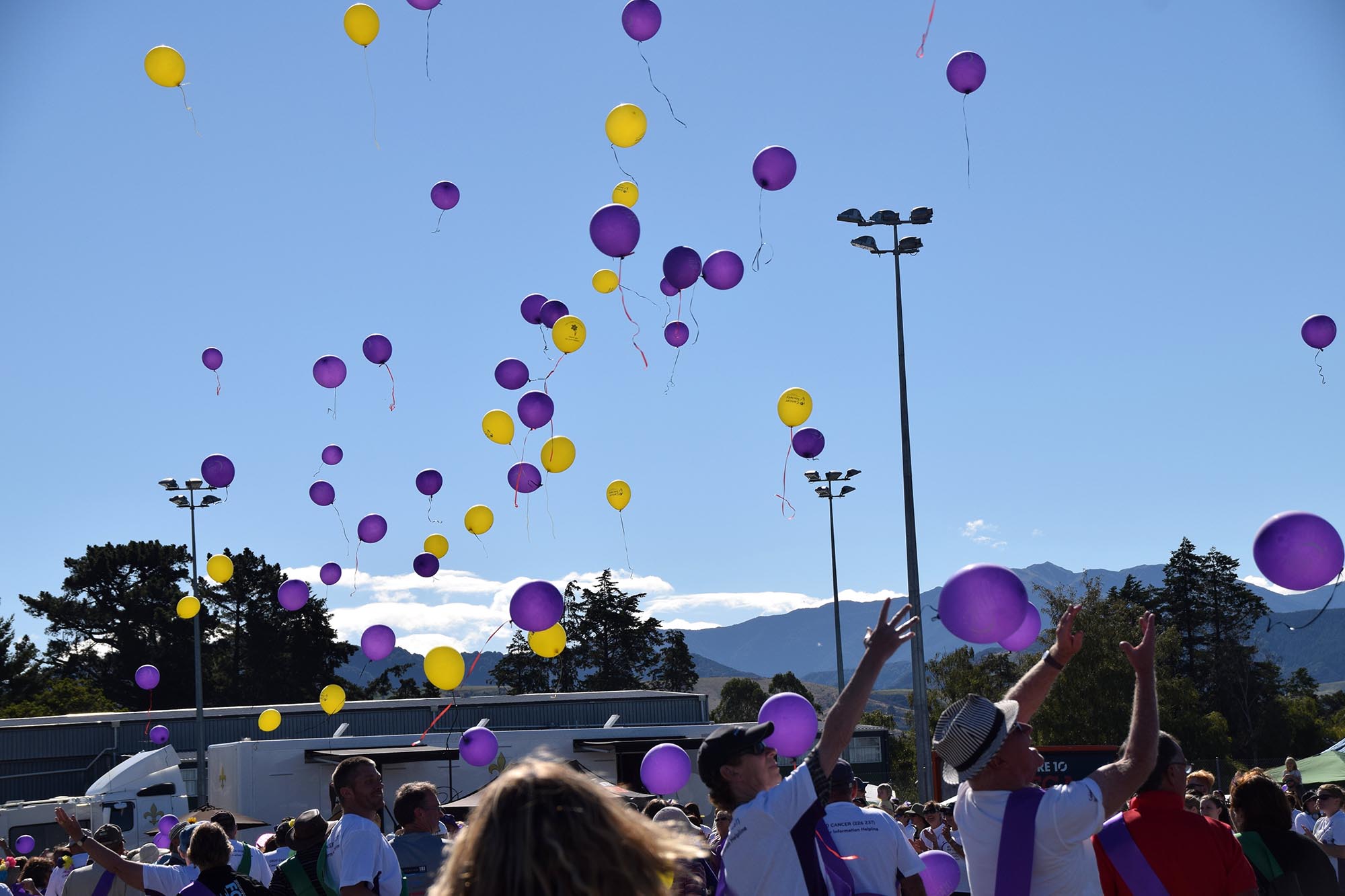 Celebrating the memory of loved ones lost to cancer at the 2017 Wairarapa Relay for Life.