Waka ama new tool in the classroom
While the resurgence of waka ama in recent years has been in the pursuit of sport and recreation, a Masterton Kura Kaupapa Māori is eyeing another use for the traditional Māori outrigger canoe.
The tumuaki (principal) of Te Kura Kaupapa Māori o Wairarapa, Hohepa Campbell, says a waka ama also has the potential to be a "wonderful tool" to support and enhance student learning.
"For our students to be successful we are needing parents to engage with their children on positive whanaungatanga (relationship building) activities. Because we are a Kura Kaupapa Māori we want a Māori type of activities and waka ama provides that," Mr Campbell says.
The Kura have been fundraising over the years and have put money aside this year to buy their own waka ama. A recent grant of $10,000 from the Trust House Foundation has helped them reach their $26,000 target which will enable them to purchase both the vessel and also trailer required to transport it.
Mr Campbell says for many of the 70-plus Kura in New Zealand, waka ama are widely used, but primarily for competition.
"We will do the same, but this is not the main motivation. The rationale for us is those big aspirational goals of really understanding how we came to New Zealand, because this involves so much learning about us as Māori, and it goes back to that point that our children will benefit and have positive outcomes if their parents are also engaged."
The genesis for the idea came about last year when the kura organised several trips up to Napier to learn about a waka hourua (double haul sailing canoe).
"We were wanting to learn about what our ancestors did in order to come to Aotearoa New Zealand, and this is about reconnection with our whakapapa (ancestors). We want to learn about the stars and the navigation methods, and we wanted to grow our capability and capacity to eventually one day embark on a voyage."
A stepping stone to achieving this is reconnecting with Māori whānau down at Lake Ferry, he says.
"Many of our children come from Onoke, Lake Ferry, and we need to bring that part of our whānua closer to us . . . also it is a lot quicker than going to Napier."
Lake Ferry is also home to Raihania Tipoki, an experienced ocean voyager who is closely connected to Te Kura Kaupapa Māori o Wairarapa's whānau.
"Maybe one day we will have two waka ama and put a platform across them to make a waka hourua and then sail around Lake Wairarapa, then one day out to sea."
The waka ama is being made at Tutakaka, near Whangarei, and is expected to be delivered in March next year.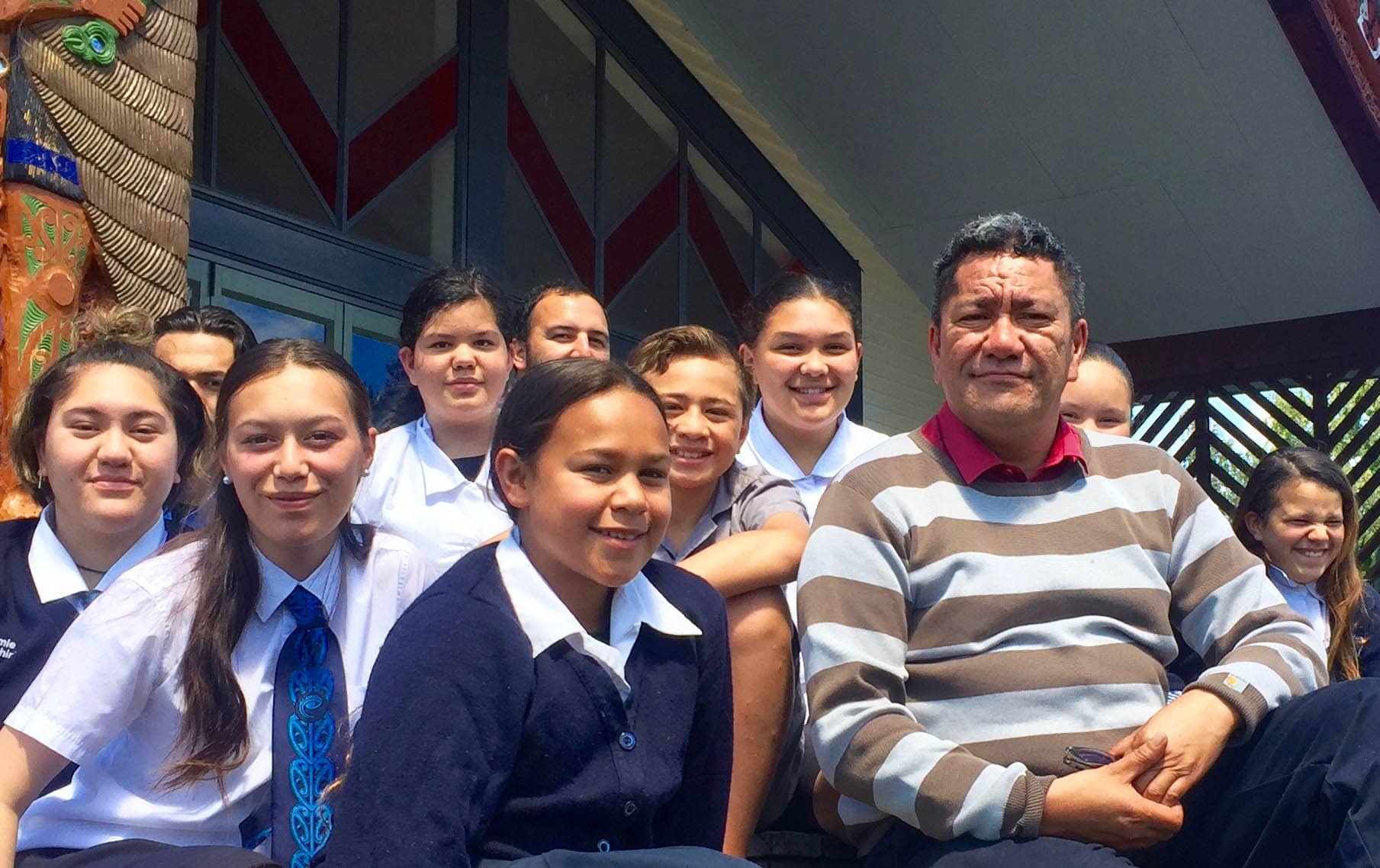 A new waka ama will be a learning tool for Te Kura Kaupapa Māori o Wairarapa students like these, both outside the class room as well as in, believes principal Hohepa Campbell, (right).