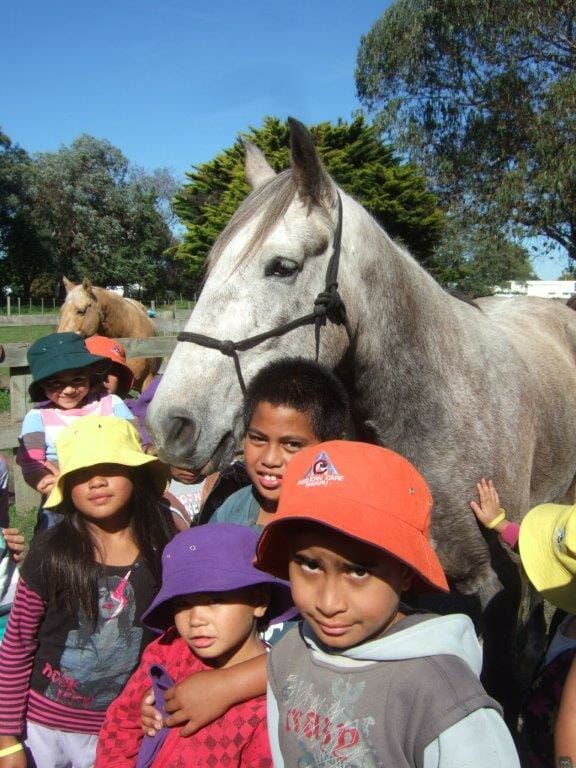 The Leg-Up Trust
At the Leg-Up Trust we support and guide our clients to develop a trusting relationship/connection with horses and, through this, to develop their own self confidence, empathy and a sense of love and trust.  Our clients are generally aged between 7 and 18.
Our programmes are not oriented to teaching the youth to ride: the aim is to build an emotional connection with the horses.
Funding from Trust House is enormously beneficial to us because it helps fund our programmes with youth and generally to keep us afloat.
Youth are referred to Leg-Up by CAFS; social workers in schools; school principals; RTLBs (resource teacher, learning and behaviour); parents and caregivers; the Justice Department and Corrections and other organisations working with young people.
The community benefits from what we do here in that we are helping young people whose behaviour is challenging to their schools, whanau and/or communities. Many have attachment disorders, high levels of anxiety and extremely low self esteem.  Some are suicidal.
If they are able to develop an empathy and connection with horses this can be a breakthrough that they are able to carry over into other parts of their lives. It can help them to have confidence in themselves and to feel respect, connectedness and a responsibility for others. This can be life changing and have a significant impact on our communities.
Jenny Elliott
Manager ~ Leg Up Trust
06 879 6332