Based at Pandora Pond in Napier and established in 1997, Te Rau Oranga O Ngāti Kahungunu Waka Ama Club provides coaching and recreation opportunities for whānau, schools and local community organisations interested in improving health and well being through the sport of waka ama.  Waka Ama is a popular water sport that whole families can be involved in.  Competition teams range in age from 7 year olds (known as the midget division) through to the Golden Masters divisions (60+ age group divisions).  That enables entire families to be actively participating in the sport.  Te Rau Oranga has a 59 year old Senior Master life member who competes in both the sprint and long distance events throughout the year and his 7 year old granddaughter paddles in the Club's midget girls team!
The Club has an active membership of approximately 120 members with a large proportion of those being children and youth.  Trusthouse has recently approved funding to Te Rau Oranga to assist with the purchase of paddles and life jackets for their youngest paddlers to accommodate the increasing number of children that have joined the Club, particularly in the midget and intermediate age groups 7 – 13 year olds).
Te Rau Oranga O Ngāti Kahunugnu would like to thank Trusthouse for their support.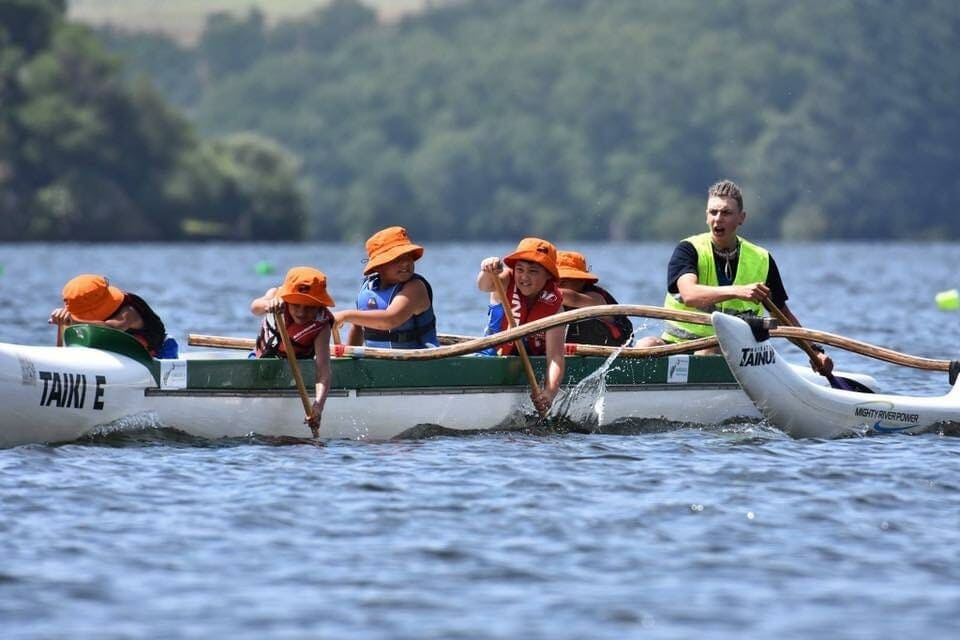 Te Iti Kahurangi Midget Boys W6 team paddling out on the Lake Karapiro course.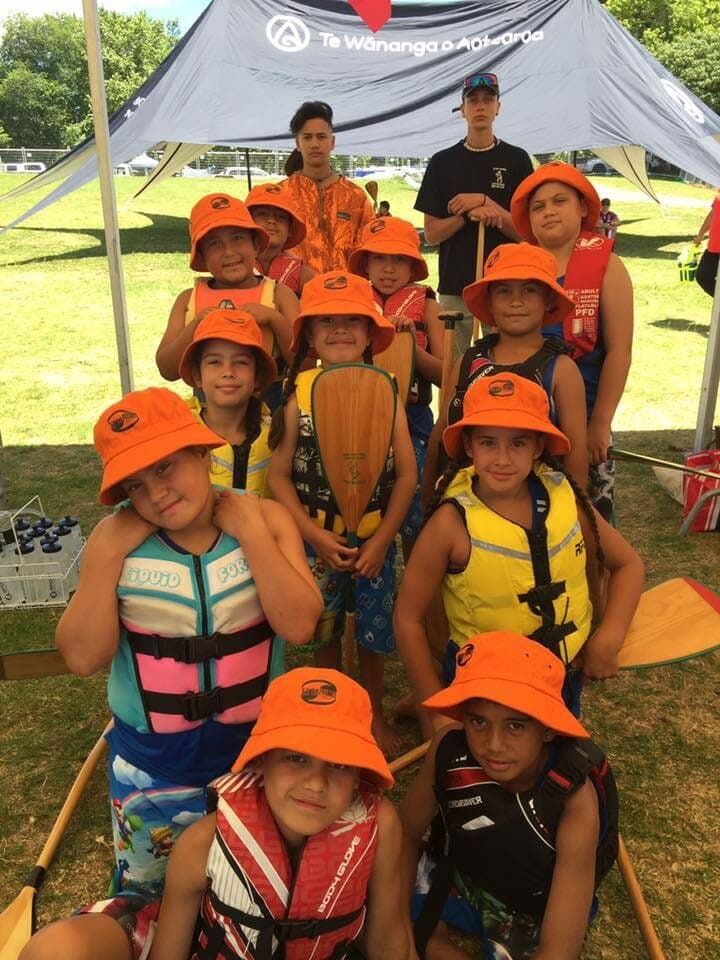 The Te Rau Oranga W12 Midget team in the loading bay waiting to go out and race.