13 November 2019 – Media Release
Big Investment in Solway Park Good For Region
Trust House is to spend $2.2million on Copthorne Hotel & Resort Solway Park in Masterton, an investment that will reap rewards for the Wairarapa tourism sector, says Chief Executive Allan Pollard.
The spend includes re-roofing of the entire complex, upgrading of conference facilities and 'soft-refurbishments' of some accommodation rooms.
When completed it will bring to a close a program of around $5million of work on the hotel over the last five years.
Mr Pollard says the continued investment in Solway Park, Wairarapa's largest hotel, is part of Trust House's ongoing commitment to the region's tourism sector which contributes annually around $195 million to the local Wairarapa economy.
Opened in 1972, Solway Park has over 100 rooms, large convention spaces, an indoor swimming pool, bars and a restaurant. The flagship of Trust House Limited's portfolio of hospitality businesses, Solway Park employs around 70 staff – a mix of full time and part time.
With its breadth of facilities and close proximity to Wellington and Palmerston North, Solway Park is an attractive option for conferences.
General Manager Jill Harrison says: "Staying competitive with the main centres and other conferencing providers is something that we are very mindful of, so continuing to reinvest in the hotel is really important."
Destination Wairarapa general manager David Hancock says the ongoing investment into Solway Park is good news for regional tourism and hospitality.
As the only large capacity accommodation provider in the region, Solway Park is critical to the success of conferences and events held throughout the Wairarapa, he says.
"The quality of the products is competing with neighbouring regions and the infrastructure that they have, so for us to continue to retain and win events and conferences we need that quality to be at least as good as competing regions," Mr Hancock says.
Work is scheduled to get underway in February 2020 and is expected to finish in December 2020.
Ms Harrison says the re-roofing is a major undertaking, particularly above the indoor swimming pool. On some wings of the hotel complex the roof may be fitted with solar panelling to increase energy efficiency. This will be an additional cost to the $2.2 million spend.
A significant part of the expenditure on the conferencing facilities is to increase sound proofing and provide more flexibility with the size and spacing available within the hotel's existing footprint.
"This year has seen much of the exterior repainted and we have also re-tarsealed a lot of the car-parking, so the outside is now looking really smart."
When all the work is finished Solway Park will be a true 4-Star property, as it is recognised under the Qualmark rating system, she says.
Last year Trust House sold off the golf driving range area at the rear of Solway Park. Cafe Solway, which operated out of the driving range, will relocate into the main restaurant area of the hotel.
Based in Masterton, Trust House owns and operates a range of businesses in the lower North Island, including multi-segment bars, hotels and a boutique hydro electric scheme. It is also one of the largest community housing providers in New Zealand with around 485 rental properties in the Wairarapa and Tararua which it owns, operates and manages.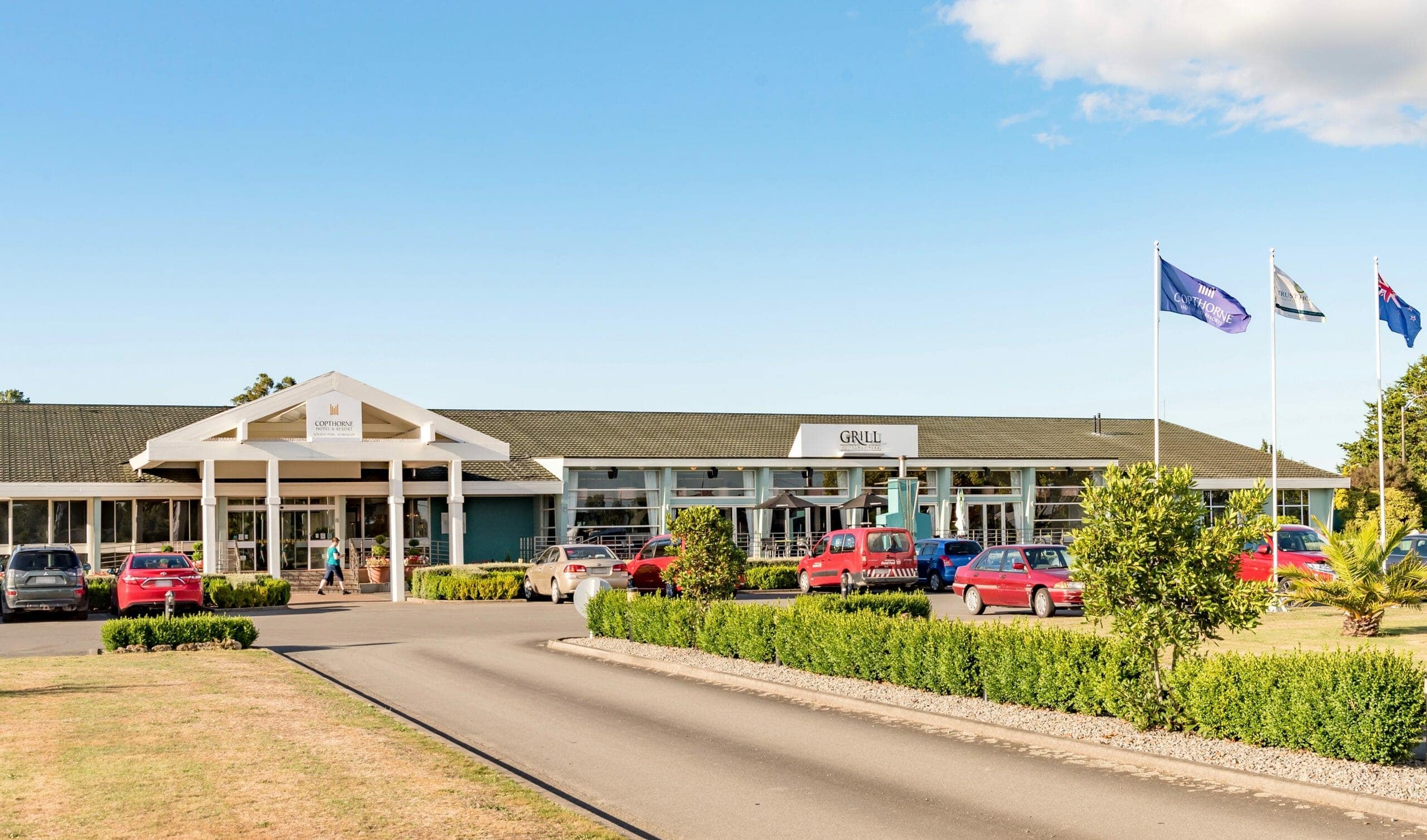 Copthorne Hotel & Solway Park Resort in Masterton is Wairarapa's largest hotel employing around 70 staff.